It's not a secret that I'm a fan of Trello.
Makes easy to visualize and organize your projects!, For example, right now I have 8 Projects running, Having this kind of Labeling: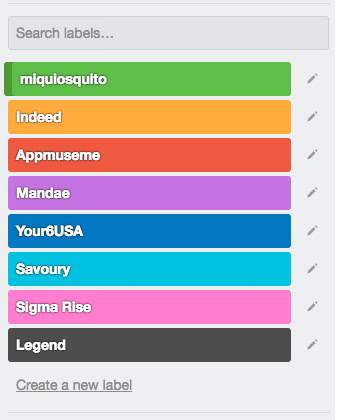 Turns  out that I need to visualize the label on top of the Card, to really get where are we!
and its just a line of color, which is not really helpful, at least for me.
So I installed this amazing tool! Card Color Titles for Trello, just install it and refresh Trello!
You will love it!
Hope this little tweak may be helpful for you guys too!